Premium Aluminium RFID Card Holder with Removable Clip
Slim | Holds up to 12 Cards | Money Clip | RFID Protected
This is the anti-theft aluminum card holder with a banknote clip or as an element for attaching to a belt. The clip is an element that can be removed by unscrewing the screws with the screwdriver included in the kit. Cards placed between the tiles are held by durable rubber bands. 
ULTRA-LIGHT & SLIM DESIGN
This case is made of light but premium grade aluminum. With the dimensions 8.5 x 5.5 x 0.6 cm, it is a perfect pocket wallet without being too bulky, unlike classic wallets.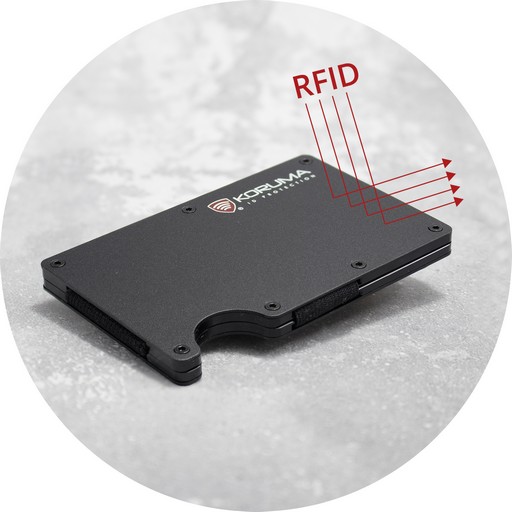 SMALL WITH AMPLE OF STORAGE
 It holds up to 12 card that are secured with an elastic band, which will not let the cards fall out of the case. Spare elastic band is included in the set. There is a clip at the back of the case that can be used to keep banknotes or it can be used to attach the case to a belt. The clip is made of spring steel, thanks to which it will always return to its original position.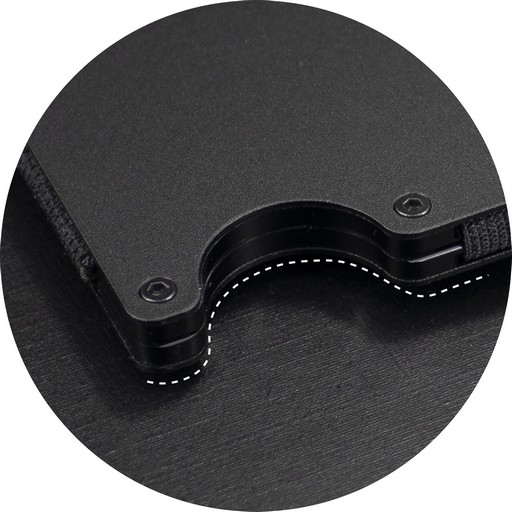 FUNCIONALITY 
The inner edges of the card holder are formed in the shape of the letter Y, make it easy to insert the cards and easily hooking the edges of the case. The C-shaped cut makes it easy to slide the cards out of the case with your thumb.
REMOVABLE CLIP
You can remove the clip from the case using the screwdriver included in the set. To do this, you just need to unscrew the screws on the side of the clip, lift the carbon plate, remove the clip and then screw the screws back in.
SET CONTENTS
In the box you will find: Premium Aluminium RFID Card Holder, a Screwdriver, Spare Elastic Band and few Spare Screws.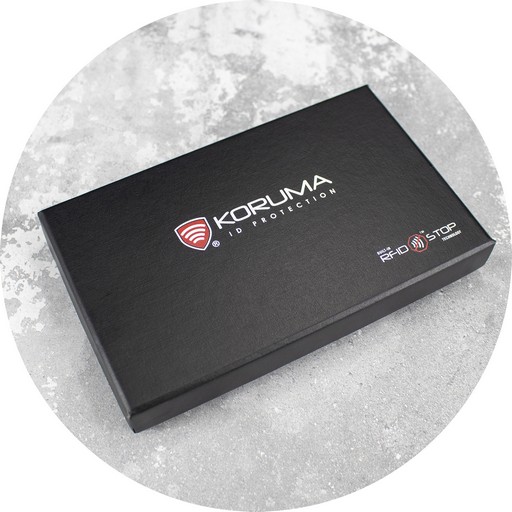 THE PERFECT GIFT
This card holder is packed in an elegant and solid box, making it a perfect gift without the hassle of finding a gift wrap.
Protects following documents
access cards operates on frequency 13,56 MHz (not 124kHz)
transit cards such as Oyster, Navigo etc.
Opinions about Premium Aluminium RFID Card Holder with Removable Clip
5.00
Number of reviews: 1
Click the rating to filter reviews